Looking for a soldering iron for your super-cool project? Here is what someone with a decade and a half of Arduino experience has to say about choosing a soldering iron.
I started using Arduino only a couple of years after the project began, before it was anything like the success it is today. I actually stumbled upon it by accident, whilst I was searching for a microcontroller to use in a custom MIDI controller.
I wanted to share a little experience that I have gained over the years to help you choose a soldering iron for Arduino, or any other maker activity, including drone building, Raspberry Pi and more!
In this article I will discuss three soldering irons I have had extensive experience with and why you should choose them for your electronics projects!
Duratool SD01385 / ZD-915 – A soldering iron that I have used for over a decade.
Weller WE1010 – The soldering iron that has been ubiquitous within my electronics career.
Sequire SQ-001 – The soldering iron that has become my future choice …and later I will tell you why!
Do I Need A Soldering Iron For My Project?
You do not necessarily need a soldering iron for Arduino, or any other electronics project. You can use solderless breadboard and/or certain Arduino shields to build projects without soldering.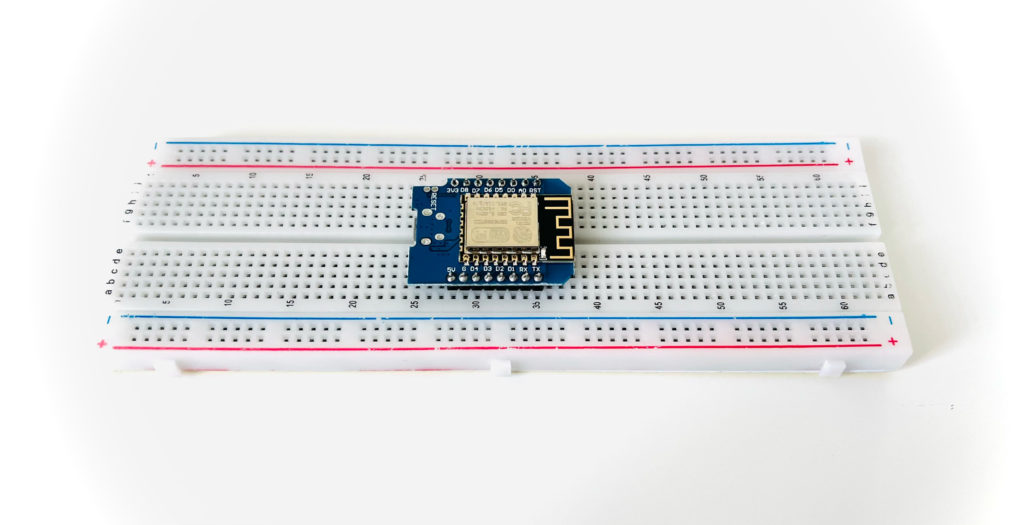 However if you wish to make a project more permanent, such as on a soldered breadboard or by design your own printed circuit board using tools like KiCad or EAGLE, you will most likely need a soldering iron.
If you decide to design your own board (and you don't have it assembled), the board will arrive without components and you will need to solder them yourself.
Alternatively if you wish you make a breadboard design more permanent, you can choose to use a solderable breadboard, also known as Veroboard, and solder the components to it permanently.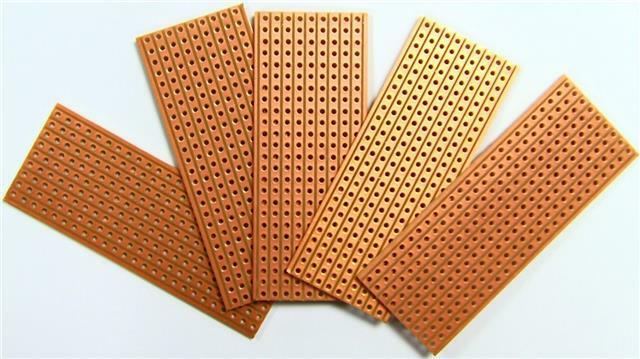 Choosing A Soldering Iron
I am writing this article from a personal perspective. There are many many different types of soldering iron available and I would encourage you to research a few different sources.
There are three soldering irons that I am going to discuss, each has its merits and drawbacks. Each I have used extensively at some point, and for different reasons.
I can say from experience that each of these soldering irons would make a great choice for your Arduino projects. Let's take a look in summary:
Duratool SD01385 / ZD-916
A very cost effective and reliable choice.
Suitable for a wide range of soldering jobs.
Check current price…
[Amazon.com]
Weller WE1010
A very reliable choice and not so expensive.
One of the most reputable brands in the industry.
Check current price…
[Amazon.com]
Sequire SQ-001
The soldering iron I currently use today whilst being nomadic engineer.
Fantastic power in a small portable package!
Check current price…
[Amazon.com]
Duratool SD01385 / ZD-915
Some may say it is a bit of an odd choice to write a new article about such an old product. I imagine you may not even find it on Amazon anymore.
So why discuss it? Well, this is a fantastic soldering iron and it has been my workhorse for something over a decade. It is still possible to find them if you dig around a little and I would absolutely recommend this iron for Arduino and maker projects.
I found myself several times using a more expensive soldering iron in the workplace and wishing I had this iron to hand.
Is the ZD-916 any good?
The soldering iron itself feels great to hold, the grip around the handle is durable yet comfortable. The diameter is good too, it doesn't feel too big in the hand.
My particular model is branded "Duratool" but the unit itself is actually unbranded and Chinese made. I have seen the same model with various different brand names.
Ultimately the model is always the ZD-916 despite the branding and it looks to originate from Ningbo Zhongdi Industry & Trade.
The soldering iron itself feels powerful, if you give it a thick ground plane or low AWG wire the power supply will pump the heat in and get the target metal hot very quickly.
The iron also feels nimble and with the correct tip, it's absolutely possible to solder small components.
Sometimes the power can almost be a little too much for the build of the iron and the iron itself can almost get too hot to touch. The solution is not to run it as hot as 400C.
How durable is the ZD-916?
I also thought it would be good to review a product that has stood the test of time. It is common knowledge that Chinese products can lack quality control and perhaps I got lucky.
However I can say that my ZD-916 has been going over a decade and still going strong! I replaced the soldering iron (not the main unit, just the iron) once in this time but it did not cost a lot to replace.
My only other criticism of this iron is the strange and rather loud buzzing noise it makes when it is heating. It is a sort of pulsing buzz, perhaps due to a cheap transformer.
However it does not seem to affect the performance of the iron and it has been like it since new and never failed as a result. Therefore I assume this noise is expected under normal operation.
Pros And Cons Of The ZD-916
Pros
Very cost effective, you get a lot for your money.
Suitable for many different tasks, can solder small components.
Plenty of power, can solder large metal areas
The iron itself feels great to hold and the build quality overall is solid.
The PSU has a built-in iron stand, making it neat and tidy on the bench.
Cons
It is difficult to locate one for sale, as it's now an older model.
It is loud when heating, a transformer buzzing noise occurs.
The iron sometimes gets almost too hot to hold if running at 400C.
It is fairly bulky on the bench.
Should I buy the ZD-916?
If you are looking for a very good budget soldering iron for Arduino projects and you have a fair amount of space on your bench I would recommend buying a ZD-916 as the first choice, if you can find one.
If you are unable to find a ZD-916 or ZD-916Z or in general your budget is a little more flexible then I would certainly consider looking at getting yourself a Weller WE1010 instead.
If you have limited space on your workbench, are bothered by occasional transformer humming or in general are looking for something more portable then go ahead and check out the Sequire.
Interestingly there is also a ZD-916Z model, which looks like an updated version of the ZD-916. The PSU design looks completely updated but the iron itself still looks the same or very similar. If you manage to find a ZD-916Z, then I certainly think it would be worth getting in place of the ZD-916.
Weller WE1010
Next in my list of soldering irons is the WE1010 from Weller. This particular soldering iron is the one that has been most ubiquitous in my electronics manufacturing career.
Personally I find the soldering experience between the WE1010 and the ZD-916 very similar. Both irons feel similar to grip and the WEP 70 iron is also not too large in diameter.
What the WE1010 has that is lacking from the ZD-916 is premium build quality (no buzzing transformer!) and support from a reputable brand name.
You will pay a bit more for the WE1010 but you have a brand name that can offer support in the event of failure. Accessories and replacement tips are readily available and their availability is not likely to become a problem, ever.
Is the WE1010 any good?
The WE1010 utilizes the ET tip size and has plenty of different tip sizes available, making it suitable for small and medium sized soldering jobs.
Soldering tiny 0402 SMT components with this iron is no problem at all, so long as you have a steady hand!
There are also larger tips available and plenty of power from the compact PSU, making light work of soldering larger volumes of metal such as ground planes or low AWG cable.
How durable is the WE1010?
The build quality of the WE1010 is superb as you would expect from a reputable brand like Weller. The iron is ESD safe and features electrical safety features such as auto-standby mode.
The WEP 70 iron has silicone heat resistant wire and it is possible to lock the soldering iron temperature.
Weller soldering irons can be used in a manufacturing environment and rack up hours of use without fault. Personally I witnessed many of these irons used by factory operatives flat out for 16 hours per day and they just keep going and going with periodic tip replacements.
Pros And Cons Of The WE1010
Pros
Excellent overall performance.
Suitable for a wide range of projects.
Good output power, can handle larger metal areas.
Build quality feels great, PSU is sturdy and WEP 70 iron is comfortable.
Large range of different tips available for different applications.
Good support from reputable company.
Base unit is compact and nice design.
Cons
Not the best cost relative to performance. Paying somewhat for the brand name.
Should I buy the WE1010?
If I was going to go out right now and purchase a soldering iron for Arduino or in general for maker projects, I would buy a WE1010.
For some people the cost will be a consideration and potentially prohibitive. I bought my ZD-916 as a budget option when I was still a student and just needed an iron.
It just so happens that the ZD-916 has been an excellent iron and very durable, therefore I still have it and still use it. However if my ZD-916 were to fail and I was going to replace it, I would replace it with a WE1010.
The WE1010 is readily available, as are the tips and accessories. You can check the current price on Amazon by clicking here.
Sequire SQ-001
Lastly I have something a bit different to offer! Recently these type of soldering irons have been gaining popularity. I bought mine for a specific reason, but I believe this could be the best choice for most Arduino enthusiasts and makers.
The Sequire SQ-001 is basically a portable soldering iron but with incredible power that can rival a bench top solution.
The performance really is very impressive, you have to experience it to believe it!
These soldering irons are aimed at RC enthusiasts who build drones for freestyle flight and racing. Primarily they are designed to be portable in order to be able to be used to carry out field repairs to drones.
However in general they make a great soldering iron. They are intended to be used with a drone LiPo battery pack but they can also be used with an AC adapter.
My SQ-001 did not come with an AC adapter (I already have a power supply for it) but it is possible to buy them bundled with an AC adapter.
So why did I stop using my ZD-916 and replace it with a SQ-001? Technically I still have my ZD-916 but it is in storage and I am now travelling the world, using my SQ-001 for nomad engineering and drone building.
With that said I am not sure I would opt to use my ZD-916! The SQ-001 so far has proved to be more than adequate and it saves a lot of bench space too!
Is the SQ-001 any good?
The SQ-001 is a superb innovation and a great soldering iron in its own right.
The iron itself is not quite as comfortable to hold as the WE1010 or ZD-916 mentioned previously, however this is to be expected as it is portable.
The iron is quite small to hold and feels a little light and like plastic. Inserting the tips feels a little less than perfect and I am not so keen on the fact that a screw is required to tighten them in place.
However this does not cause any problems with usability. Once the tip is secure the iron works great. It also packs a lot of power for such a small device! Heavier copper is not a problem.
Operation is simple and settings are inputted with two push buttons. There is a monochrome OLED display to show the settings and other information.
My SQ-001 came with a DC jack to XT60 lead, which allows it to be powered from a drone LiPo battery. It also came with a carry case, small stand and sponge, four different tips, some solder and solder wick.
In terms of cost it sits somewhere around the same cost as a ZD-916 or similar. The price is probably a little high for the build quality but is certainly justified by the performance.
How durable is the SQ-001?
It is difficult to comment on the durability at this stage as I have only used it for a short period of time. Time will reveal more and I shall hopefully return to update this post.
It is from a Chinese source and therefore has all of the pitfalls that accompany such a device. I believe they are a reputable company but there can always be some quality issues. Just be sure to purchase from a reputable supplier.
With that said mine has worked flawlessly… so far.
Pros And Cons Of The SQ-001
Pros
Very portable, can be packed away in a draw, takes no bench space.
Can be powered from AC or battery.
Comes with many accessories, everything you need as a beginner.
Very powerful for the size, suitable for general soldering and small components.
Good power for the money, cheaper than a branded entry level bench top iron like the WE1010.
Cons
Build quality feels a little "plastic."
Screw to lock the iron tip, easy to lose the hex key.
Should I buy the SQ-001?
If you are limited with the amount of benchtop space you have, or if you want a portable soldering iron then I would absolutely recommend the SQ-001.
Although the build quality feels a little less than perfect, the functionality of the iron is exceptional and makes the price worth it.
However if you have plenty of benchtop space and you don't have a need for a portable soldering iron, I would recommend as a first choice to stretch your budget to the WE1010, and if not look for a ZD-917.
Go ahead and check out the current price for the SQ-001 on Amazon here.
Thanks so much for visiting my site! If this article helped you achieve your goal and you want to say thanks, you can now support my work by buying me a coffee. I promise I won't spend it on beer instead... 😏