Want the latest version of Autodesk EAGLE for free? Here you can find out if you are eligible for a free EAGLE licence!
So is Autodesk EAGLE really free? The answer is yes and no, depending on who you are and what your requirements in PCB design happen to be.
For those of you who have been using EAGLE for a while, you may remember the days prior to its sale to Autodesk. It was developed by a German company called CADSoft.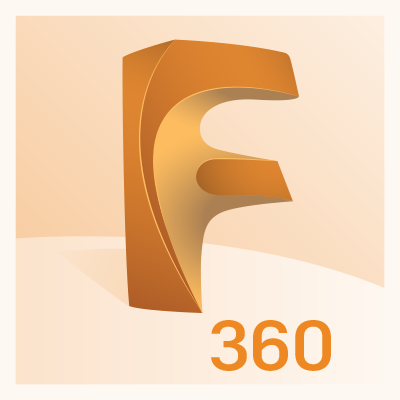 It gained huge popularity with the maker and hobbyist community and became somewhat of an 'industry standard' due to its free lite version.
This lite version provided all of the features needed to design simple boards for hobbyist purposes and seemingly did not have limitations that would make it impossible to progress without buying a premium licence.
Premium, Standard, Free, and Student & Educator editions have been available since EAGLE version 8.0.0, with the Standard and Premium versions marketed on a monthly or annual subscription basis, needing online reactivation at least every 14 days (30 days since version 9.0).
EAGLE 9.5.2 was discontinued as a standalone product in January 2020, and is now only available bundled with an Autodesk Fusion 360 subscription.
As Fusion 360 offers a free licence for hobbyist and personal use, it is technically possible to get EAGLE for free simply by utilising this free Fusion 360 licence.
You can download the free version of EAGLE from the Autodesk website, and simply sign in with a free Autodesk account.
So are you eligible for a free licence? Well, yes! Anyone is eligible for the free version and anyone who already has a Fusion 360 licence is eligible for a full licence.
If you are not a Fusion 360 licence holder then you may be wondering if it is worth investing in a licence. That depends on whether or not the limitations of the free version will prevent you from designing your desired projects.
The following table shows a comparison of the two versions, so you can see if the free personal use Fusion 360 licence will be suitable.
How much does Autodesk EAGLE cost?
As of now and as previously mentioned, EAGLE comes bundled with a Fusion 360 licence. Therefore you will need to purchase a Fusion 360 licence in order to use it.
The most cost effective licence at the time of writing costs $1,335 for three years, making it $445 per year.
If you prefer to pay annually then its $495 per year.
It is also possible to pay $60 per month, making it $720 per year.
You can check the latest prices and make a purchase over at the Autodesk website.
Is Autodesk EAGLE free for students?
As part of the Autodesk Education plan, you have access to Autodesk EAGLE for educational, non-commercial use as a student or educator.
All Premium capabilities in Autodesk EAGLE are available to you as part of your educational access.
Fusion 360 comes with Autodesk EAGLE. Fusion 360 is available through the Education Community.
What Are The Autodesk Education Plan Restrictions?
Software and services accessed through the Education plan may only be used for learning, training, and research purposes.
They may not be utilised for commercial, professional, or any other profit-making endeavour.
It's acceptable to design, create, and mentor submissions in Autodesk-sponsored design competitions using software and services obtained through the Education plan.
To participate in the Education plan, students must be 13 years old or older
Autodesk software can be installed on up to three devices.
Who Can Take Advantage Of The Autodesk Education Plan?
Those who meet the minimum age criteria and are enrolled in, employed by, or contractors of a qualified educational institution are eligible students and educators.
An authorised governmental agency has accredited a recognised educational institution for the primary purpose of teaching enrolled students. This applies to approved middle schools, high schools, and colleges and universities.
Students that meet the minimum age requirement and participate in the following activities are also eligible students, in addition to the student eligibility criterion listed above:
Homeschooling: Homeschooled students are eligible if they can show proof of participation in a nationally recognised homeschooling organisation (or one that has been expressly acknowledged as an acceptable alternative to an approved educational institution by a local school governing body).
Thesis and master's work: Students can use the Education plan to complete their thesis or master's study. This includes project themes that may have been offered by a business partner, as long as the activity is part of the student's degree programme.
Apprenticeships (Austria, Germany, Switzerland, and United Kingdom): If certain requirements are met, students enrolled in a company apprenticeship programme may install or use software obtained through the Education plan on a company system. See Options for Non-Qualifying Organizations for further information.
Educators and faculty members. Employees and independent contractors who have the primary goal of instructing enrolled pupils at a certified educational institution are eligible educators.
Autodesk-sponsored competition participants and mentors. The Education plan is available to students who have enrolled and been accepted as participants in Autodesk-sponsored events, as well as mentors who offer them with coaching and training.
Who Is Not Eligible For The Autodesk Education Plan?
Participants in retraining programmes and training facilities.
Users attending training centres and retraining programmes are not eligible for the Education plan because they are not qualified educational institutions. A free 30-day trial is available for short-term use.
Instructors who are professionals
The Education plan is not available to professional teachers and freelancers that work for an Authorized Training Center (ATC), an Autodesk reseller, or an independent training provider. You may be able to acquire an Autodesk software subscription or use one provided by an ATC or organisation to which you belong.
What Next…?
If you are looking to get a copy of Autodesk EAGLE, you are going to need a Fusion 360 licence.
If you are a hobbyist user and your intention is personal use, you can get a free version of EAGLE with the light restrictions described above.
If you are a student, you may be entitled to a free fully functioning version of EAGLE, start with checking your eligibility.
For all other uses looking for EAGLE with the intent to use it for commercial purpose and/or requiring the fully functioning version, check out the Fusion 360 licence options.
Once you have chosen and downloaded a copy of EAGLE, be sure to check out my EAGLE tutorial series to get you started!
Thanks so much for visiting my site! If this article helped you achieve your goal and you want to say thanks, you can now support my work by buying me a coffee. I promise I won't spend it on beer instead... 😏